From the Desk of Chairman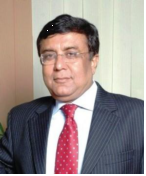 Chairman Speaks
LEATHER NEWS INDIA – October 2016
Goods and Services Tax
You are aware that the GST Council has proposed four slabs of 6, 12, 18 and 26 per cent for the GST. As there is disagreement with States on the levy of cess on luxury goods like fancy cars, cigarettes and soft drinks, a clear picture on the rates for products/services has not yet emerged. Meanwhile, CLE has also made submissions to GST Council through FIEO wherein we have highlighted the following important issues.
Refund of taxes suffered on manufacturing an export product should be refunded on the lines of Drawback which is a simple and time tested method.
Exemption from GST on foreign agency commission
Besides, in our submissions made to Dept. of Commerce earlier, we have requested for continuation of existing duty exemption benefits/schemes for the leather industry under GST regime and also fixation of lower slab of GST.
CLE is organizing awareness seminars on GST by engaging experts. Such seminars have been organized in Ranipet and Mumbai. Other regions have opted to organize this seminar after a clearer picture emerges on rates, exemptions etc.,
Merchandising Exports from India Scheme (MEIS) 
The DGFT has issued a Public Notice No. 32 dated 22.9.16 extending MEIS benefits to several articles including a) 3% scrip for bovine finished leather under 41079200, chamois leather, composition leather, finished leather of swine b) 2%/3% scrip for leather goods and synthetic goods under 4202 c) 3% scrip for tanned furskins under 4302 and for fur articles under 4303 (except 43039090 which will have 2% scrip) d) 2%/3% scrip for footwear under 6401, 6404, 6403, 6404 (which were not covered earlier) and e) 3% scrip for footwear components namely goat lining, sheep lining, leather soles etc.,
Besides, the aforesaid DGFT Public Notice also mentions about enhancement of  MEIS scrip value from 2% to 3% for items like Embroidered Uppers of textile materials, Leather Uppers (Prepared), Outer soles and heels of rubber/plastics, Leather parts of footwear, other than soles and prepared uppers etc., and certain non-leather footwear under 6401, 6404 and 6405.
Earlier, CLE had made detailed submissions to DGFT requesting for above benefits. I thank the DGFT for considering our requests.
US Generalised System of Preferences (GSP)
As members are aware, the USA is implementing Generalized System of Preferences (GSP) programme which provides either concessional or zero import duty benefits to notified countries. For India too, certain import duty concessions are provided under GSP.  In the 2015/2016 Annual Review of Generalized System of Preferences (GSP) of USA, there was a proposal to extend GSP benefit to Travel Goods. However, eventually, the duty-free status for travel goods (including luggage, backpacks, handbags, and wallets) was only extended for Least Developed Beneficiary Developing Countries (LDBDCs) and African Growth and Opportunity Act (AGOA) countries. The addition of travel goods to GSP was deferred for non-LDBDCs including India. This means that as of now, there is no GSP benefit for India for export of leather goods like travel goods, hand bags, wallets to USA, on account of which the MFN import duty for Indian exports is levied which is 8% for travelware, wallets and 9%/10% for handbags.
The United States Trade Representative (USTR) has recently issued a notice calling for submissions from the industry and stakeholders on the request for extending US GSP benefits to non-LDBDC countries. Accordingly, CLE has submitted a detailed representation requesting extension of duty free benefits under GSP for all types of Travel Goods. In the recent Public Hearing conducted by USTR on 18th October 2016, the non-LDBDC countries have made their submission requesting GSP benefits for travel goods to ensure socio-economic growth. I hope that the US Govt. will consider the collective requests of all non-LDBDC countries for extending GSP benefits to Travel countries.
Designers Fair, February 1-3, 2017
CLE will be organizing the 2nd edition of Designers Fair in Hotel ITC Grand Chola during Feb. 1-3, 2017. It may be recalled that the 1st edition of the fair ended on a very successful note with participation of 29 designers and 300 business visitors. I am happy to inform that so far, 30 overseas designers (including 27 overseas designers, 2 Indian designers and one Indian institution (CFTI) have confirmed their participation. On the whole, we expect the participation of 45-50 designers. I would request large scale visit of all members to this fair to make the 2nd edition even more successful.
Marketing
Besides our regular fair participation in events like Expo Riva Schuh, Magic Show, APLF etc., CLE will be organizing Mega Stand alone events in Germany (Nov. 16-17, 2016 with 58 participants) and in Spain and South Africa (March 2017). Circulars for Spain and South Africa events will be issued shortly. I would urge members to participate in CLE events in large numbers.
With best wishes
M. Rafeeque Ahmed
Chairman
COUNCIL FOR LEATHER EXPORTS