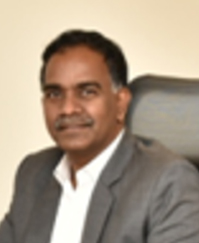 From Executive Director, CLE
The Council for Leather Exports had taken up the request for increasing RODTEP rates with the Government
We are pleased to inform you that the DGFT has issued a Notification No.53/2015-2020 dated 09.01.23 making some amendments in the RODTEP rates.  As far as our sector is concerned, the following amendments have been made.
In respect of leather footwear under 6403 , the existing RODTEP rate is 1% for some type of footwear at HS 8 digit level and 1.3% for some types of footwear at HS 8 digit level.  These differential RODTEP rates created problems in product classification.  Hence, the Council requested for fixing uniform enhanced RODTEP rate for footwear.  Now, as per revised RODTEP rates, all footwear under 6403 will have uniform of RODTEP rate of 1.3%.  Also in respect of leather footwear under 64051000, RODTEP rate has been increased from 1% to 1.3%
The RODTEP cap value for leather uppers (prepared) (HS Code 64061020), Goat lining (HS Code 64061030) and Sheep lining (HS Code 64061040) has been increased from Rs.37/- per Kg to Rs.47/- per Kg.
The above changes in RODTEP rate will be applicable for exports made from 16.1.2023 to 30.09.2023.
As far as Duty Drawback is concerned, the Department of Revenue has sought the cost data for revision of Drawback rates. We will be sending  a detailed circular in this regard to members. I would request all members to kindly provide the drawback data in the prescribed format, to enable the Council to submit comprehensive data, requesting for enhancement of Drawback rates.
With best wishes,
R. Selvam, I.A.S.
Executive Director
Council for Leather Exports