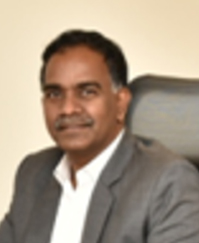 From Executive Director, CLE
In connection with the revision of All Industry Rates of Duty Drawback, CLE submitted detailed cost data  in respect of various product categories, along with duty incidence workings.  According to our workings, the DBK rates are coming out higher than the existing rates. CLE also submitted a representation to the Drawback Committee seeking the following.
1          All Industry Rate on Leather & other inputs procured locally to be factored  for fixing AIDBK
2          AIDBK to be provided for Crust Leather and EI Tanned Leather
3          DBK to be considered for uppers exported with socks
4          Request for Change of product description for certain non leather footwear
We are expecting the notification of enhanced Drawback Rates shortly.
You are aware that CLE had taken-up the issue of notification of revised Standard Input Output Norms (SION) for leather, leather products and footwear to enable the members to import various new inputs as well as finished, wet blue and crust leather, under Advance Authorisation Scheme. In this connection, CLE obtained inputs from members and forwarded the proposal to Central Leather Research Institute (CLRI), who examined the proposal in detail and recommended the same to the Directorate General of Foreign Trade (DGFT). Subsequently, CLE attended the meeting on SION convened by Joint DGFT and also clarified various queries raised by DGFT office.
You are aware that DGFT has notified revised SION notified for leather, leather products and footwear vide DGFT Public Notice No. 30/2023 dated 31.8.23. The following are the highlights of the Public Notice.
Wet Blue and Crust Leather have been included as import items for making finished leather under SION G 7 (i.e. finished leather from hide of cow/ buffalo) and G 46 (i.e. finished leather of goat/sheep/calf)
Finished Leather has been included as an import item for making various leather footwear/sandals/uppers/fine/fancy leather gloves.
SION has not been notified for leather garments and leather/synthetic goods including bags, wallets, industrial gloves, Leather-Cum-Synthetic Golf Gloves/ Synthetic Golf Gloves with Leather, Belts, Sport Shoes etc., CLE has taken-up this issue with the DGFT requesting revised SION for the non-notified items,  along with a request that import of leathers under SION should be allowed on net-to-net basis with wastage, without any quantity restrictions.
With best wishes
R. Selvam
Executive Director
COUNCIL FOR LEATHER EXPORTS