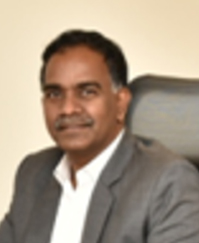 From Executive Director, CLE
Despite the Pandemic, CLE is continuing its aggressive marketing campaign. During 2020-21, CLE organised 12 virtual BSMs/ B 2 B events (which includes 6 events with MAI funding and 6 events on self financing basis) with the participation of 253 member exporters.  These events were held in more than 17 countries including Russia, Peru, USA, Australia, Italy, USA, Canada, Hong Kong , UK, Netherlands, Scandinavia, Germany, France, Belgium, Australia, New Zealand, Bangladesh etc., Besides, CLE also participated in the B 2 B meetings organised by Embassies of Vietnam and Korea. 
During 2020-21, CLE also organised webinars in collaboration with International Leather and Footwear Industry Organisations. These include Exclusive briefing for CLE members on 'US Footwear marketplace' by FDRA, May 14, 2020 ; Exclusive briefing for CLE members on "UK Footwear marketplace, May 30, 2020 and Exclusive briefing on "US Leather Apparels & Leather Goods/ Accessories Marketplace", June 18, 2020 organised by CLE. Besides, CLE also took part in Virtual Business Meet on "India-Vietnam Trade & Investments", Nov. 2, 2020 and India – Vietnam: Two Way Trade Cooperation in Leather & Footwear Sector, Nov. 20, 2020 organised by CGI, Ho Chi Minh City.
During 2021-22, CLE is planning to organise more than 20 events which include participation in the international exhibitions (physical, virtual and hybrid mode), 2 BSMs, 2 Reverse BSMs (Delhi and Kolkata) and one Designers Fair under MAIS, depending on the COVID situation. Besides, CLE plans to organise Virtual BSMs/ Webinars in USA, Israel, Guatemala and Germany in co-ordination with Indian Missions concerned, on self financing basis
With best regards,
R. Selvam, I.A.S.
Executive Director
Council for Leather Exports