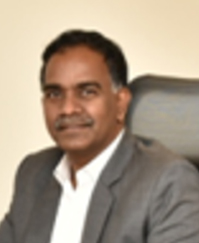 From Executive Director, CLE
As per the panel data provided by Department of Commerce, Export of leather, leather products and footwear have reached USD 4.10 billion during April 2021 – January 2022, as compared to USD 3.06 billion during April 2020 – January 2021, registering 34% growth. Going by this growth trend, exports are likely to be in the range of USD 4.9 to USD 5 billion this year, which is more or less the same as that of the year 2019-20.
Considering the emerging business opportunities for our sector, we have the potential to achieve more growth in exports in the coming year i.e. 2022-23. While CLE will continue to undertake aggressive marketing activities through organization of virtual B2 B events and participation in physical events wherever held, we also solicit the co-operation and support of members in achieving greater growth levels in the coming year.
CLE has been organizing various webinars on topics like e-commerce, banking services, Government e-market, Authorised Economic Operator (AEO) programme of Customs, Ubharte Sitaare programme, Customs laws and procedures etc.  This year (2021-22), we have organized 14 webinars. I would request large scale participation of members in the webinars.
On the basis of suggestions and inputs of members and stakeholders, CLE is firming-up the proposal for revision of Standard Input Output Norms (SION). This proposal will be sent to CLRI for their vetting and onward submission to the Government.
With best regards,
R. Selvam, I.A.S.
Executive Director
Council for Leather Exports