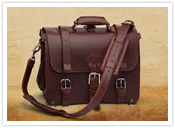 Council for Leather Exports
Gateway To The Indian Leather Industry
The Council for Leather Exports (popularly known as CLE) set up in July 1984, is an autonomous non-profit company registered under the Indian Companies Act, 1956 entrusted with export promotion activities and development of the Indian leather industry.
[/wc_column][/wc_row]
Council for Leather Exports
Functioning under the aegis of the Ministry of Commerce and Industry, Government of India, CLE is the apex body of the 3500 member rapidly growing Indian leather Industry. CLE's activities are multiple and directed towards assisting its members in extending their global reach thereby increasing their exports. CLE caters to the needs of the leather exporters and serves as a connecting bridge between Indian leather exporters and buyers all over the world.
This way, CLE acts as a facilitator for building relationships between overseas buyers/investors and their Indian counterparts to promote exports from the Indian leather industry. As a government sponsored nodal agency, CLE is a one-stop source for international investors to not only access all the information, but also avail the guidance they need, to set up a successful venture in the Indian marketplace.
CLE's status as the apex Leather Export Promotion Organization in India also calls for its active involvement with the Central and State Governments in the evolution of suitable action plans and formulation and dissemination of pro-active Government policies to promote Indian leather exports as well as the infrastructure and fiscal support available to exporters. In this whole exercise of promoting exports, CLE works closely with its members and Government departments in having their individual and collective problems and difficulties resolved.
Ever since its inception about two decades ago, CLE has served as a powerful engine for the growth of the Indian Leather industry in the global market, through the adoption of modern, transparent and superior industry practices. Its dedicated efforts have fetched rich dividends, which is exhibited in the form of current high export growth rates and India's significance in the global leather market.
CLE is committed to
Promoting, facilitating & attracting foreign direct investments into the Indian Leather Industry including joint ventures, technical collaborations & strategic alliances
Disseminating market information, trends & policy implications and publishing information on commercial, technical and technological developments in the Indian leather industry.
Participating in major International fairs & specialized trade shows across the globe, organizing buyer-seller meets in India and abroad besides B2B meets in focus countries
Offering technical, marketing & design assistance to Indian exporters in terms of design inputs, product development, branding and marketing
Inviting key resource personnel for fairs, seminars and lectures for exchange of information, knowledge, ideas and strategies.
Serving as a vital connecting link between the government and the industry members, while focusing on the overall health and growth of the Indian leather industry